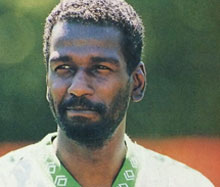 Saudi Arabian football legend Majed Abdullah is the latest international sports star to endorse leading Dubai-based property developer, The First Group. The much-loved former striker for Saudi Arabia and Riyadh's Al Nassr FC, who was affectionately known as the 'Arabian Jewel' during his playing days, has been named The First Group's ambassador for the Kingdom of Saudi Arabia (KSA) and the wider Middle East and North Africa (MENA) region. Abdullah, who was hailed Asia's 'player of the century', represented his country on 116 occasions and scored 533 goals during his long career spanning the 1980s and 1990s. Also known as the 'Desert Pelé', he was the Saudi Premier League's top scorer for six years; was awarded the coveted 'Asian Footballer of the Year' title for three consecutive years, from 1984 to 1986; and won the prestigious AFC Asian Cup twice with the Saudi national team in 1984 and 1988.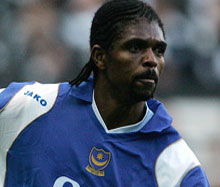 Retired Nigerian footballer Nwankwo Kanu, or just 'Kanu' for short, is a true sporting hero. Twice named African Footballer of the Year, it is no wonder he was nicknamed 'Papillo' – The King. Since his debut at the age of 15, Kanu has collected a trail of awards: three Dutch titles and a European Cup from his days at Ajax, an Olympic Gold for Nigeria, and double wins in the Premier League and FA Cup during his time at English clubs, Arsenal and Portsmouth. Major heart surgery in 1999 led Kanu to set up his own charity, the Kanu Heart Foundation, an amazing initiative that has become his sole focus since stepping down from professional football. We are proud to support his wonderful charity and its efforts to help underprivileged African children with heart defects.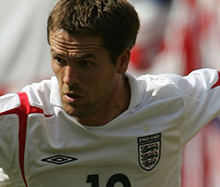 English footballer, Michael Owen, who retired in May 2013, is a household name in the game – renowned for his legendary skills throughout 16 years as a striker for some of the world's top clubs. A year after his Liverpool debut at just 17 years old, his 1998 World Cup goal for England against Argentina catapulted him to international sporting stardom. Owen went from Liverpool to Real Madrid and Newcastle before signing to Premier League Champions, Manchester United, in 2009. He rounded off his glittering career at Stoke City and now has plans to help young players follow in his footsteps through his very own management company.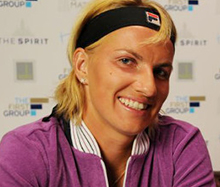 Double Grand Slam Champion, Svetlana Kuznetsova, started out on the international tennis circuit at the age of just 15. Growing up, Russian born Svetlana was no stranger to sport; with a father who coached five Olympic and world cycling champions, a world record breaking cyclist for a mother and silver Olympic winning brother. However, it was tennis not cycling that ultimately fuelled Svetlana's passion, leading her to turn professional in 2000. With a career high of World Number 2, Svetlana made a strong comeback in 2013 following a knee injury, by winning in the opening of the BNP Paribas Open at Indian Wells. Dubai resident, Svetlana, is also the first female member of our First Team.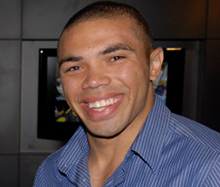 Rugby star, Bryan Habana's, explosive pace has earned him a top reputation in the sport. The South African winger has scored 47 tries from 82 caps making him his country's leading Test match scorer and sealing him South African Rugby Player Of The Year in 2012. Habana started out as a scrum half and outside centre before moving to wing and gaining international acclaim. His career has seen him play for the Blue Bulls in the Currie Cup and the Bulls in the Super 14, Western Province, Springboks and the Stormers. In 2013 he was signed by the world's richest rugby club, French side, Toulon. He joins an all-star squad including former Springboks team-mate Bakkies Botha, Jonny Wilkinson, and Carl Hayman. As a regular traveller to Dubai, Habana uses his Metro Central property as a base for his visits.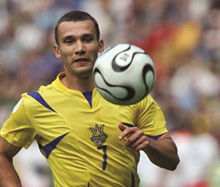 Former international footballer turned politician, Andriy Shevchenko, is a name that will always be carved in the history of the sport. At just ten years of age, the Ukrainian icon was snapped up by his country's top club, Dynamo Kyiv. Since making his senior debut in 1992, Shevchenko has enjoyed a legendary career, moving on to play for AC Milan who signed him for a world record fee. His 24-goal total in his first season for the Italian giants cemented his status as one of the world's most dangerous forwards. Shevchenko went on to play for Chelsea before returning to Milan and Dynamo Kyiv. His time as a footballer has been highlighted by many awards, the most prestigious of which were the Ballon d'Or in 2004 and the UEFA Champions League in 2003 with Milan, as well as various league and cup titles in Ukraine, Italy, and England. To round off a fantastic footballing career, Shevchenko captained his national team in the UEFA Euro 2012 competition, scoring twice in their 2-1 victory over Sweden.
LAUNCH YOUR CAREER WITH THE FIRST GROUP