We understand that our employees are the 'face' of the company, which is why we invest heavily in staff training and support. By joining The First Group you benefit from:
Working with one of Dubai's leading and most trusted property developers
Ongoing support from our multi-national, dynamic team
Our core ethos, a 'Foundation for Growth', which means we are always striving to enhance the standards and services we offer to clients
The chance to access a lucrative, in demand portfolio of property investment opportunities in Dubai – the world's fastest growing real estate market
Access to a host of cutting-edge sales and marketing tools from 3D property models to virtual helicopter tours and brand ambassador videos
Excellent training opportunities in Dubai to help you further you career
Access to our global network of offices, including our state-of-the-art Dubai headquarters in TECOM
A very attractive commission structure, payment and employee recognition scheme.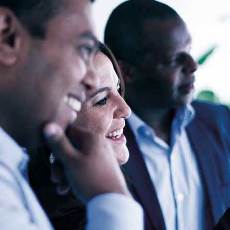 At the heart of The First Group is our motto, a "Foundation for Growth". This not only reflects our growing prowess in the property development arena but also emphasises our commitment to helping our clients, owners and employees to evolve and develop too. That is why as a member of our team you will work in an environment that actively supports and encourages professional development. From our cutting edge sales and marketing resources to the top-level staff training programmes we provide, we are passionate about helping you to succeed.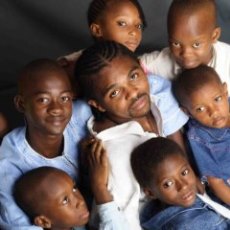 Our work extends beyond the world of property development and as a First Group employee you will have a part to play in our corporate social responsibility (CSR) programme. We are passionate about supporting local and international charities that enrich the lives of underprivileged young people by improving their health and access to education. We actively encourage our team members to organise and participate in fundraising events and also offer them the chance to volunteer for the projects we support in order to experience first had the plight of young people in need and how we can help.
LAUNCH YOUR CAREER WITH THE FIRST GROUP